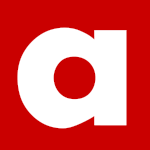 ActorSong Joong Kiwill be out in the Free Agent market soon.

Song Joong Ki's current contract withSidus HQwill expire next month in December. Because he is currently the hottest actor in the market, with both 'Wolf Boy' and 'Nice Guy' doing so well, many entertainment labels are expressing their interest in signing Song Joong Ki. It has been reported that many large labels are preparing to offer him lucrative deals to join their company.

Many fans are looking forward to which company he will eventually sign with, giving various opinions such as, "It'd be nice if he stayed with Sidus HQ", "How about BH? With Lee Byung Hun, Go Soo, Han Hyo Joo..", and "Go to O& Entertainment with Shin Min Ah and Hyun Bin would be nice."

Which company would you like to see Song Joong Ki sign with?