On the December 19 broadcast of KBS 2TV's "Mr. House Husband," FTISLAND's Minhwan and Yulhee received a visit from Yulhee's mother and seven-year-old brother Kim Min Jae.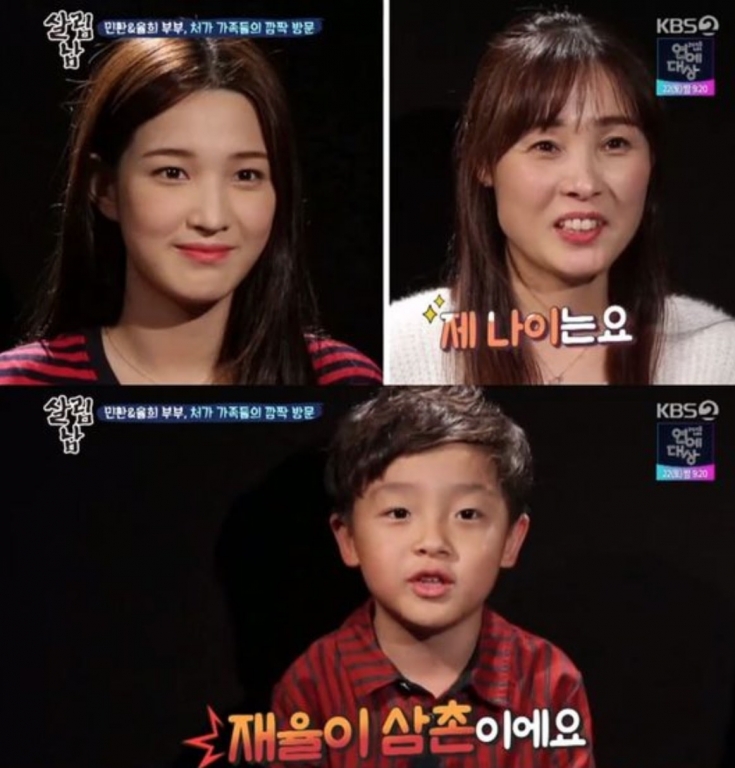 Upon arrival, Yulhee's mother examined the couple's refrigerator and home with a critical eye, telling them what they would have to do soon now that they have a child in the house, like getting rid of their coffee table and putting some sort of barrier around Minhwan's drum set.
Minhwan, appearing slightly nervous at his mother-in-law's scrutiny, said, "We're going to take care of it soon." Laughing, Yulhee's mother said, "Sorry I'm just nagging."
The couple brought Jaeyul out to see his grandmother, and Minhwan said that Jaeyul can now move forward while in the walker. After some coaxing, Jaeyul rolled his way to his Minhwan, earning his dad's praise.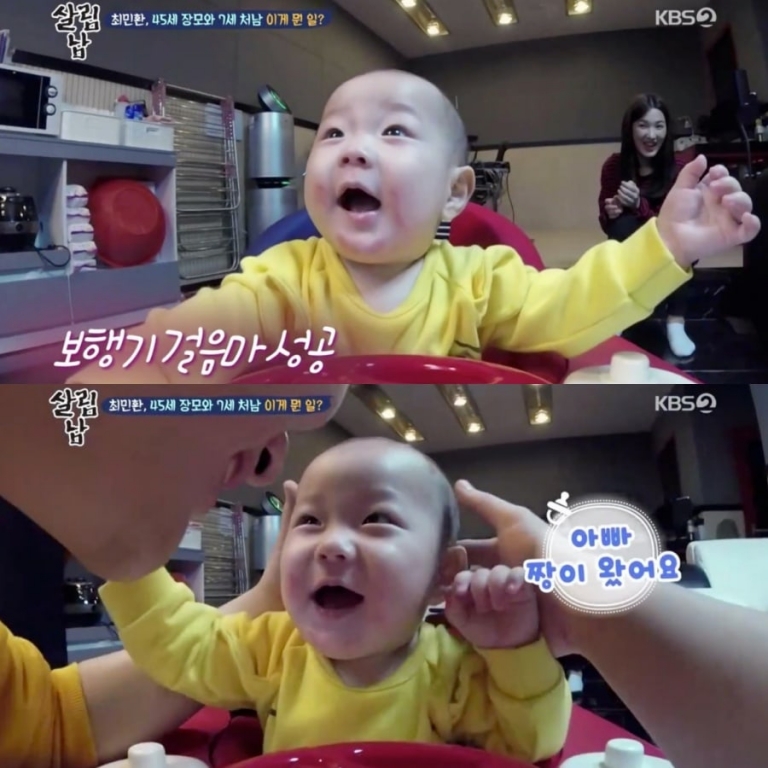 As Yulhee and her mother left the house to go shopping for groceries, Minhwan was tasked with watching Jaeyul and his young brother-in-law Min Jae. With both little ones requiring his attention at the same time, Minhwan started sweating, but managed to survive until his wife and mother-in-law returned.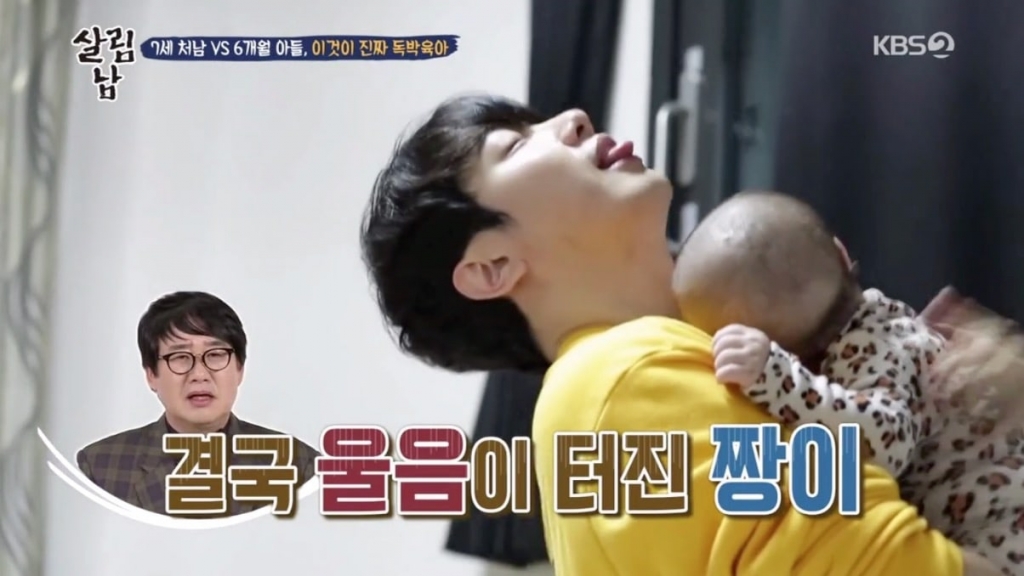 Minhwan said, "I knew the situation was out of my control, but there really was nothing that went according to plan."