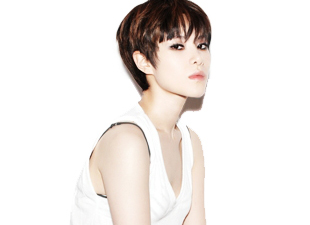 The latest star to join the prestigious line of singers on the singing competition show "I'm A Singer"? Gummy.
The female singer will be added onto the regular cast after Jo Kyu-chan was eliminated on the latest episode. She shot her first episode on October 24th at the MBC Dream Center in Ilsan, with the episode set to air November 6th.
Gummy is a powerful female solo artist who debuted in 2003. She has made a name for herself through songs like "Pain" and "Amnesia".
FormerU-KissMemberAlexanderTo Debut In Japan After leaving the idol groupU-Kissthis past February,Alexanderwill be making a comeback as a solo artist!
Alexanderwill make his solo debut on December 9th through a showcase event to be held at the Akasaka Blitz in Tokyo. This is the first time he's taking to the stage since his former group's concert in December last year.
Being skilled in seven different languages,Alexanderleft his fans a message on the event site on October 22nd officially announcing his start as a solo artist.
Source from :english.kbs.co.kr