In the production presentation of SBS tree drama 'Hunnam Jeongum' (play Lee Jae-yoon directed by Kim Yoo-jin), which was held at SBS building, Yangcheon-gu, Seoul, on 23rd, Kim Yu-jin PD, Nam Chung Min, Hwang Jung-eum, Oh Yoon-a and Choi Tae-joon attended and talked about their work.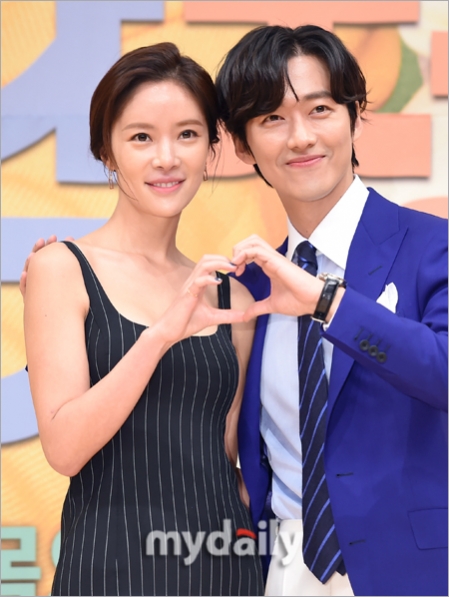 'Honam Jeongnim' is a comic romance that falls in love with helping escape from solitude by the non-loveist Honam (Minjungmin) who refuses to love, and Jeongum (Hwangjeongmun) who dreams of love but is a love abandoner in a hard reality.
Kim Yu-jin PD said, "It is not true that drama is a style that draws the complex and heavy sections of real life in a realistic manner, And then I focused on making people see and have fun. "
Kim PD said, "It will be a drama where you can finish the evening with a laugh without haha ​​haha.
"It's hard to find a substitute actor," said Nam Chung-min, Hwang Jung-eum, who has re-entered the MBC drama "My Heart Can Be Hearing" in seven years. "Actually, it's funny that when you try to laugh a lot of comic performances, they are not laughing any more, but they are so funny. Anyhow, your breathing is really breathing all the way to the drama. It seems, "he explained.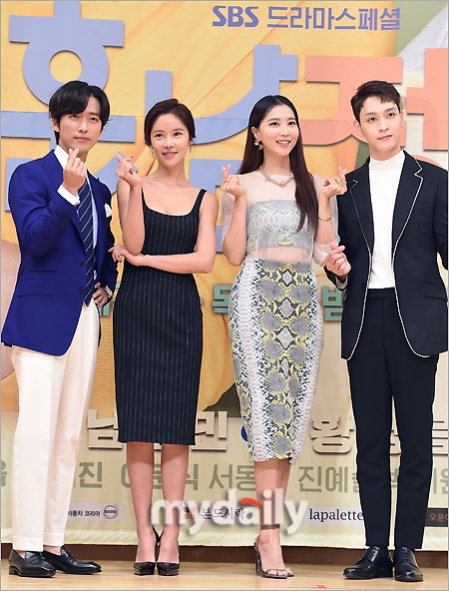 Meanwhile, Hwang Jeong-eum of Nam-seong Min was reunited in the 7th year after he met his breathing in MBC drama "My heart is heard" in 2100. Throughout his various works, the two people who have earned the nickname of "Unbelievable" and "Gut Kangmin" are expected to show their romantic comedy genre.
"I'm looking at acting and I'm feeling so good. I always feel good with heart," said Min Kyung-min, who said, "I am consciously thinking that" I do not think it would be a really good drama because I am so well suited to Chemie so I think it is very hard work. "
Hwang Jung-yun also had a different trust in the South Koreans. "When the sitcom was over, I was thinking about acting when I was really passionate about acting (Nam-gung) Min-hyung when I was just about to act, and I thought, 'I'm your brother really doing the details really well.' "It was a good image," he explained. "It was a good image," said his brother, who was so good and comfortable.
Hwang Jung-eum, the first comeback after giving birth, said, "I think it may be because I experienced a different world because I experienced a different world. Actually my drama is a romantic comedy, so it seems to be a different part. I think, "he said.
Oh Yoona predicted a new look. I want to show my normal and natural look as much as I do not care about make-up and costumes. "It is the first time I have not paid attention to makeup and I do not care about costumes," said Oh Yoon-a, who said, "It seems to be just as it is.
Choi Tae Joon breaks into a perfect nanny. He said, "The 'perfect Namsan Chin' is supposed to be a 'man friend' literally. When Jeong Eun Lee is so lovable but not lovable, "When we play in God, we give ideas together and make it fun," he said.
"It is a really comfortable place, and I think that it will be the most perfect Namsan to melt naturally."
First broadcast at 10 pm on the 23rd.