The beige color mini bag in a natural green color trench coat and a sense of daily look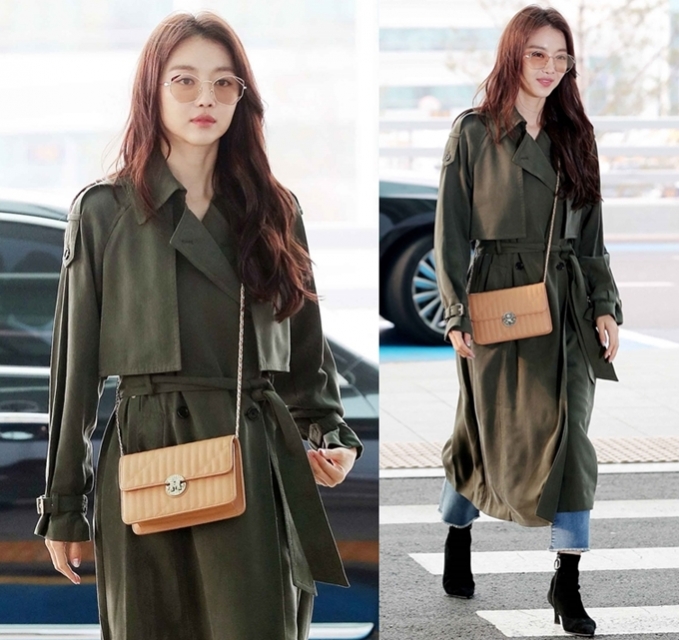 Actress Jang Hee-jin's fashion sense attracted attention.

On July 27, Jang Hee-jin departed Phuket, Thailand, through Incheon International Airport, a photography magazine Cosmopolitan May. On this day, Jang Hee-jin showed a natural airport fashion by matching the basic style of denim pants and white t-shirts with the green color trench coat.

Here's a point item that matches tinted sunglasses and a beige color mini bag to complete a chic yet sensual daily look.

On the other hand, Jang Hee-jin is going to be active as the main MC of the eleventh season of fashion and representative longevity trend program 'follow me'.