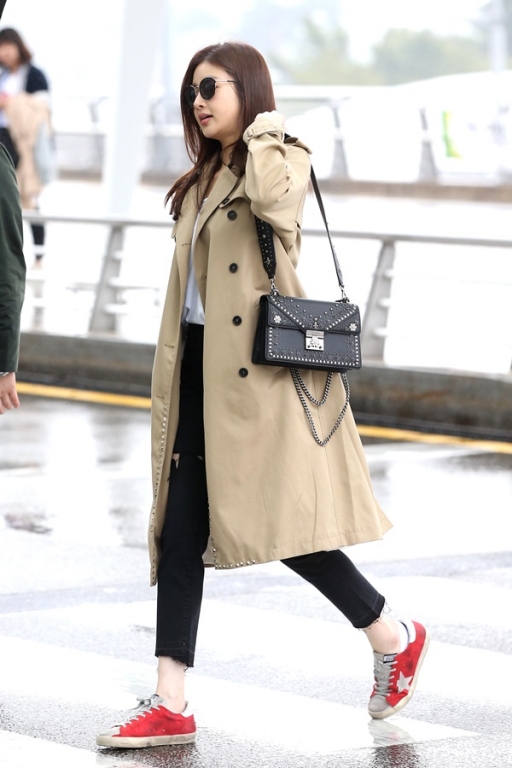 Actress Kang So-ra went out to Okinawa on April 14 through Incheon International Airport.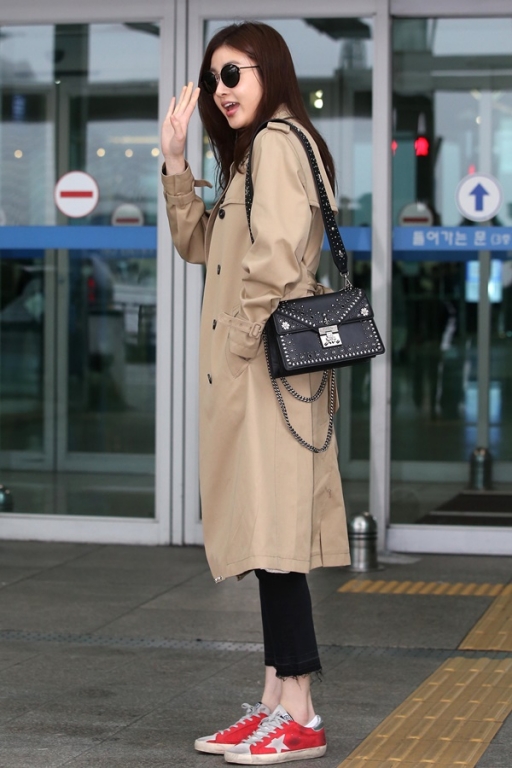 On this day, Kang So - ra focused on pure beauty and attention as an urban and sophisticated airport fashion. In particular, she showed off her eight-figure body and charming charm of superior legs, and she completed a chic real-look look by adding a black shoulder bag with red-colored studs and red colored sneakers to a beige color trench coat.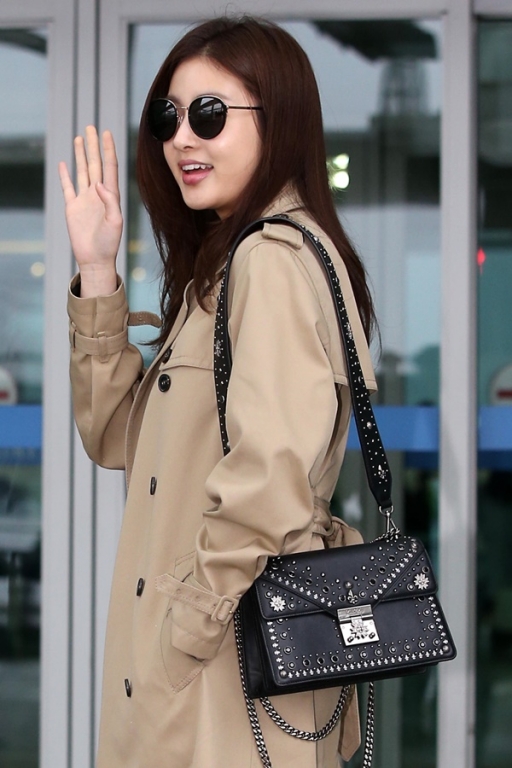 On the other hand, Kang So-ra is scheduled to appear in the pre-production drama "Girls' Generation" based on Naver Webtoon. 'Girls' Generation' is a comic fantasy drama depicting the story of the 699-year-old Gyeryongsan, who became a barista after the Koryo Dynasty and the Joseon Dynasty.