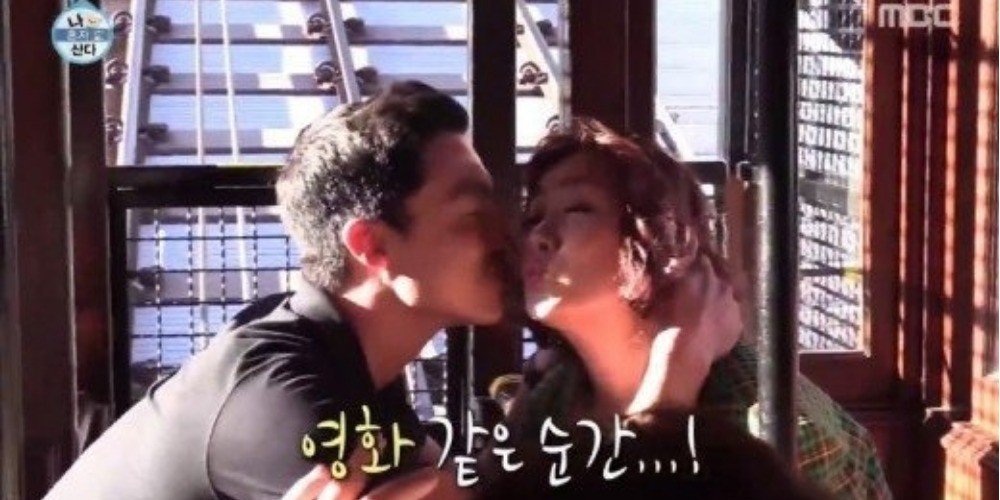 Park Na Rae
enjoyed a lovely time with
Daniel Henney
.
The April 13 episode ofMBC's 'I Live Alone' continued to show the crew's trip to LA with Daniel Henney.
The actor guided the members to the locations where the film 'La La Land' was filmed. They visited the spot of the famous kiss scene in 'La La Land' and playfully attempted to recreate the scene themselves.
Daniel Henney turned intoRyan Gosling and Park Na Rae intoEmma Stone. The two almost touched lips, making Park Na Rae ecstatic.