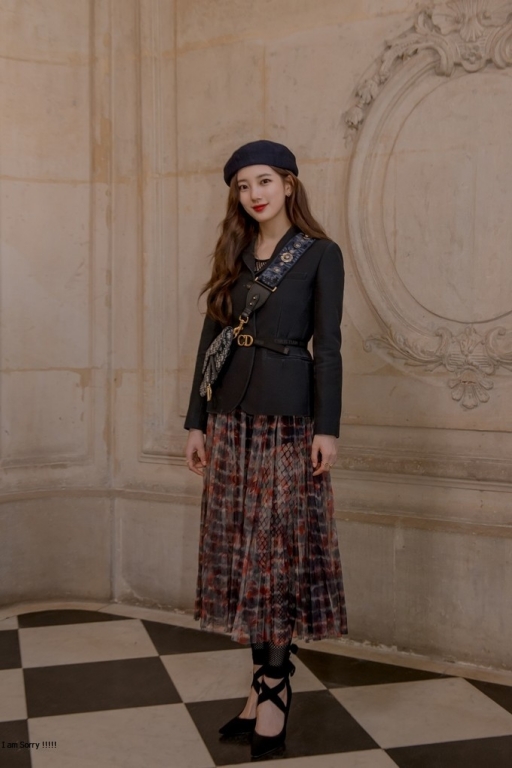 The singer and actor Suzuki transformed into a lovely Parisienne.
Suzy attended the "Dior" Fall / Winter Ready-to-Wear collection held at the Paris Rodin Museum in Paris on June 26, and captured her attention with a style that gave her a beret and logo pattern saddle belt bag.
The resin, which has a brilliant navy jacket with a floral motif, and a brilliantly sexy silk skirt and mesh tights that match the brilliant and unique look, adds a sweetness to dior shoes and berets that stand out on the instep cross strap.
In particular, Suzy focused her attention with her distinctive bright smile and perfect beauty and made the Paris fashion industry shake up, receiving the welcome of Dior's creative director Maria Garcia Chichior.
On the other hand, Suzuki is expecting to play a lead role with Lee Seung-ki in the drama 'BAGA BOND', a drama about the process of a man involved in a civilian airliner crash digging into a huge national corruption found in the hidden truth. .