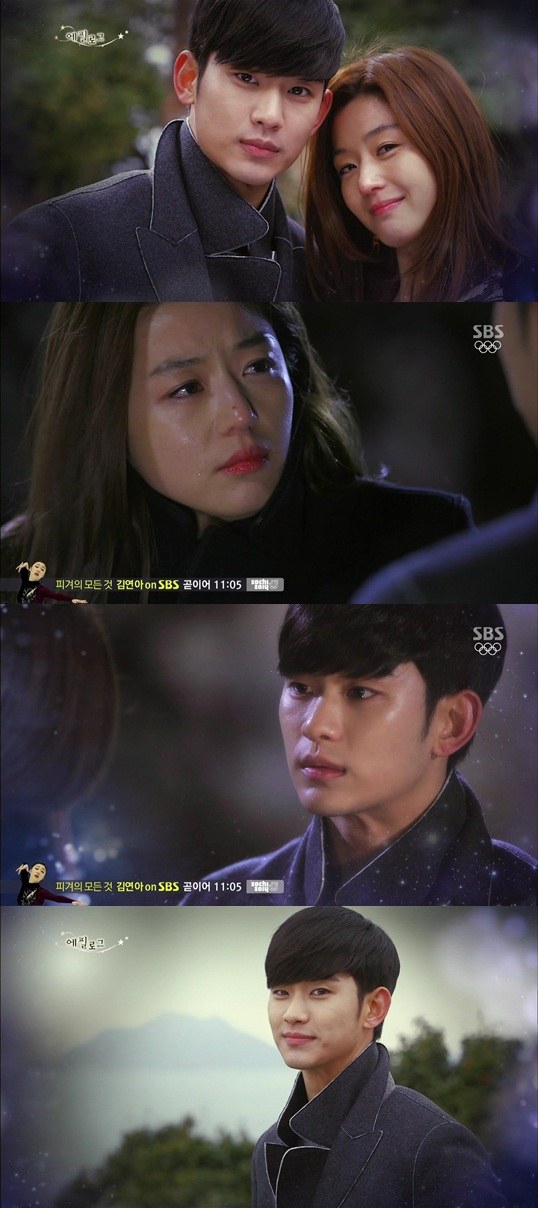 The preview for the drama "My Love from the Star" has arrived on the official SBS homepage.
On the nineteenth episode, Do Min-joon (Kim Soo-hyeon-I) saved Cheon Song-I (Jeon Ji-hyeon) from danger with Lee Hwi-kyeong (Park Hae-jin) and captured Lee Jae-kyeong (Sin Seong-rok). In the process, Do Min-joon's powers were revealed to the world and the two of them left to an island where no one lived.
Do Min-joon proposed to her but she knew he was going to die if he stayed on Earth. She said, "We both need to wake up. Don't die here because of me, go exist somewhere else. Go back to your planet".
The twentieth episode of the drama showed speculations of Do Min-joon flowing around the media and he was being suspected of kidnapping Cheon Song-I. He was taken to the police station and Cheon Song-I, who doesn't want to be away from him, stayed by his side. When she's not in his presence, he feels something strange in his body and faints.
Source from :Hancinema